Sep
28
Thu
2017
IMSS

@ Snow King Sports & Events Center
Sep 28 @ 8:00 am – Sep 30 @ 4:00 pm

SAVE THE DATES!
54th IMSS REGION VIII ROUND UP…How the BEST was Done!
September 28—30, 2017
PRESENTED BY ASCLS REGION VIII COUNCIL
---
Book your rooms NOW for the 54th Annual Intermountain States Seminar,

September 28—30, 2017, in Jackson, WY.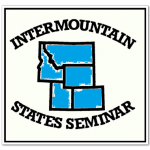 Go to the Facebook page, Intermountain States Seminar (IMSS)
and Like us on Facebook! Tell your friends!
Stay tuned for updates as available on the website
asclsregion8.org!