Mar
24
Sat
2018
ASCLS-Idaho Legislative Symposium 2018

@ St. Luke's Magic Valley
Mar 24 @ 1:00 pm – 4:00 pm
2018 ASCLS-Idaho Legislative Symposium
Join us in Twin Falls at St. Luke's Magic Valley for an excellent discussion on the issues that most affect our profession.  Debbie Shell, our resident expert on everything important, will provide excellent information on legislative and regulatory issues important to Idaho laboratory professionals.  She will update us on national issues impacting laboratories, including issues discussed on the Hill during the 2018 ASCLS Legislative Symposium in Washington, D.C.
March 24, 2018          1:00pm-4:00pm          
St Luke's Magic Valley:  Pine Room

Please join us for the 2018 ASCLS-Idaho Legislative Symposium.  Phylis King and Debbie Shell will share with us:
PAMA Medicare Reimbursement Update
Nursing Equivalency to MLS degree
Workforce
Laboratory Developed Tests
Progress we have made with our Licensure Bill
Plus much more!
Lunch is included in your registration.  Registrations postmarked by March 17th will avoid the late fee…so stick it in the mail today!
Registrations postmarked by March 17th (includes lunch):
Member $15
Student $10
Non-Member $25
On-Site Registration (includes lunch):
Member $25
Student $20
Non-Member $35
Apr
19
Thu
2018
Spring Convention 2018

@ Red Lion Hotel
Apr 19 @ 11:00 am – Apr 21 @ 3:30 pm

Get your Career off the Ground
B.A.S.E. Jumping from the Perrine Bridge in Twin Falls is an exhilarating and awesome feat. While some people may say attending the 2018 ASCLS-Idaho Spring Convention cannot compare, we challenge you to JUMP! at the chance to attend and see if we can't help you find the thrilling and adventurous side of your career again.
Save the Date:
2018 ASCLS-Idaho Spring Convention

April 19-21, 2018

Red Lion Hotel, Twin Falls, Idaho
---
Sep
27
Thu
2018
IMSS 2018

@ Snow King Sports & Events Center
Sep 27 @ 8:00 am – Sep 29 @ 4:00 pm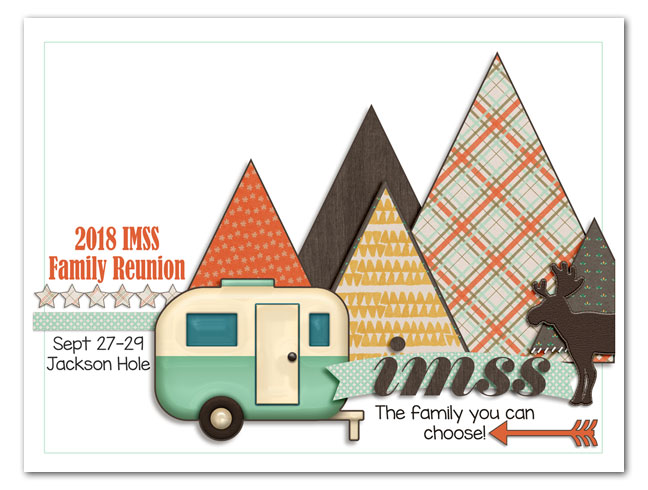 Get that Camper Packed!
The Intermountain States Seminar is a unique convention that started over 50 years ago when the five intermountain states…Idaho, Utah, Colorado, Wyoming and Montana… joined forces to bring a powerful seminar into being. IMSS is held each fall in the beautiful setting of Jackson Hole, Wyoming. We are fortunate to be able to attend such a renowned event.
Region VIII is kind of like family…crazy aunts, nosy in-laws and too many cousins to count…and just like family…there is nowhere else you would rather be! Come see your long-lost "relatives" in Jackson Hole this fall.
---
The General Chair for IMSS this year is Abbey Wichman.  If you have questions or suggestions, please contact her HERE.
Exhibitors interested in exhibiting can contact our Exhibits Chair, Amy Steinmetz HERE.
More information will be coming.  Be sure to LIKE our Facebook page to stay updated with the latest information.