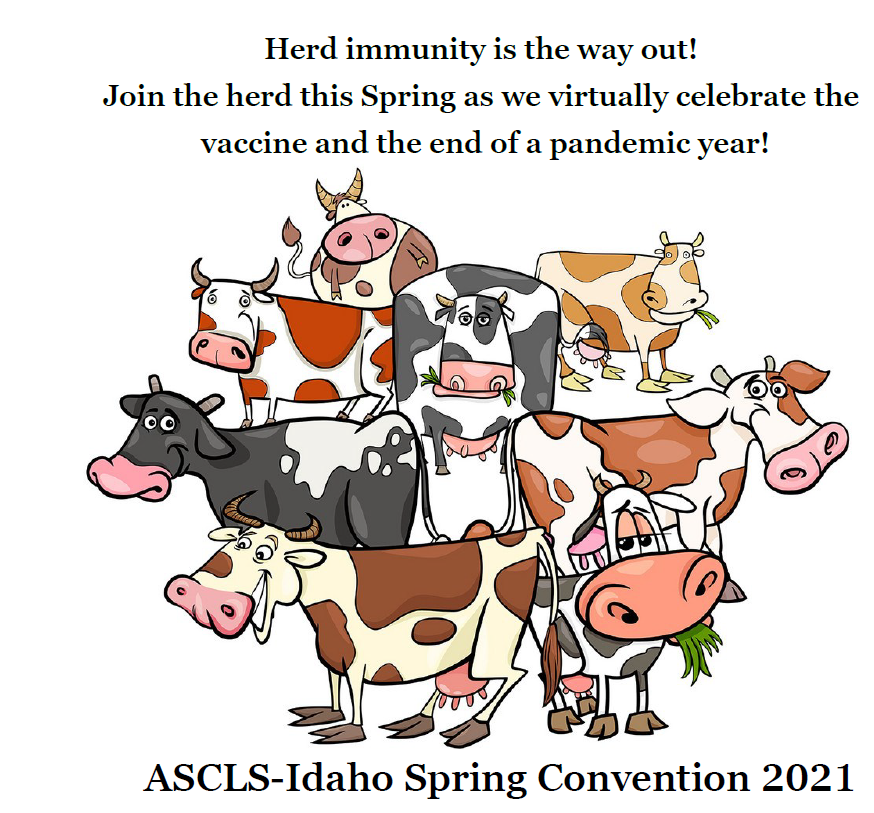 This year the ASCLS Idaho Spring Convention will be held virtually. Join us for a variety of prerecorded sessions and a live session featuring Dr. Neeltje van Doremalen. Dr. van Doremalen received her PhD in Virology at Imperial College in London in 2013.
She has over 7 years experience working with coronaviruses, ebola virus, and henipaviruses. Her work primarily focuses on animal models and vaccine development.
Join us for our live session where Dr. van Doremalen will speak to us on vaccine development facts vs fiction!
Registration is open!
Fees:  Full Registration: Includes all VIRTUAL social events, education functions and business meeting.
ASCLS-ID members: $25.00
non-members: $50.00
Students: $10.00
Click HERE to EzRegister online!
Download the program booklet HERE
Click HERE for VENDOR EzRegister online!
Download Exhibitor Registration Form HERE