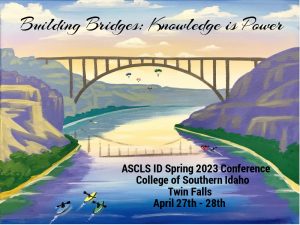 This year the ASCLS Idaho Spring Convention will be held at CSI in Twin Falls, ID. Join us for a variety of sessions.
Registration is open!
Program at Glance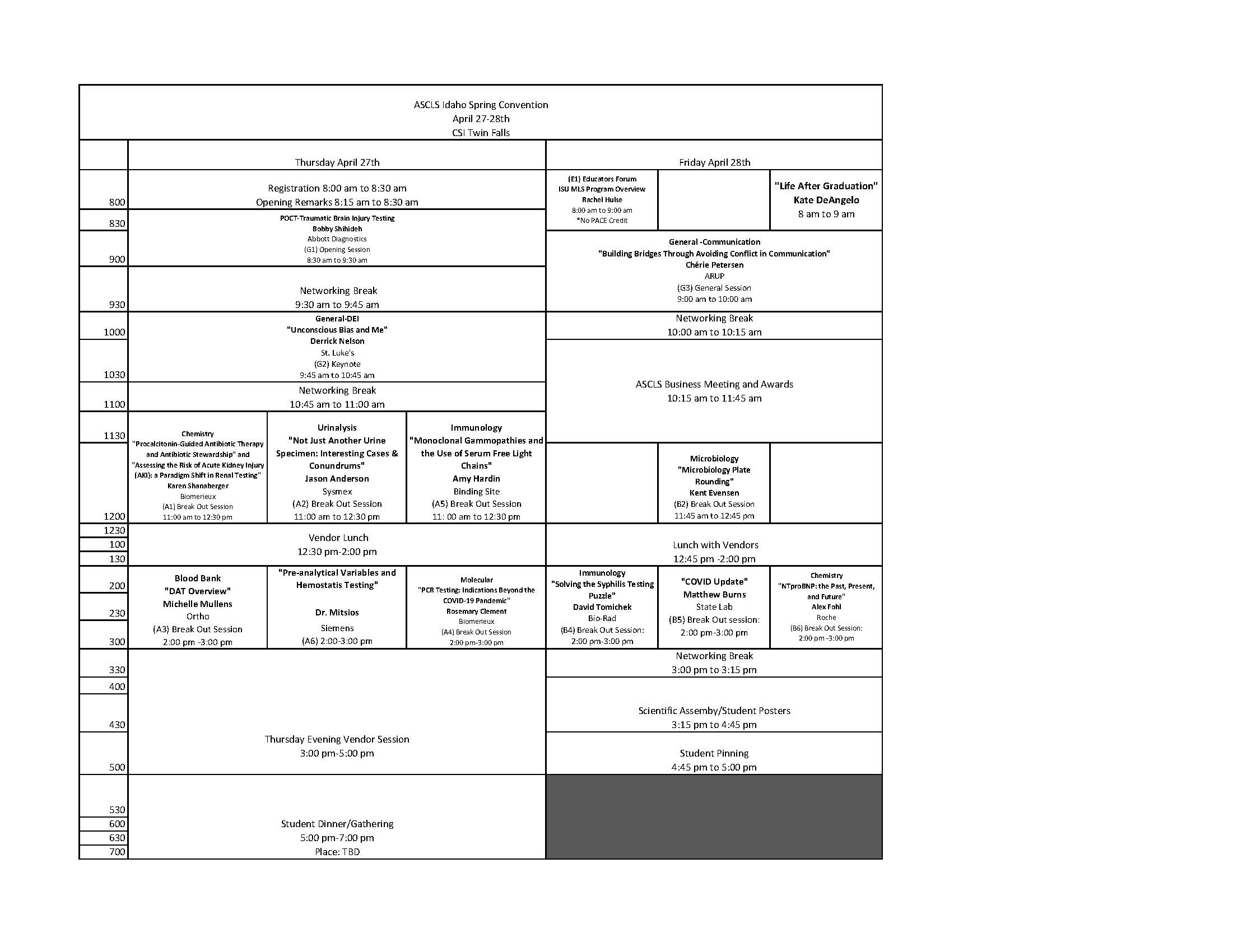 Click HERE to EzRegister online!
Click HERE for facility EzRegister online!
Download Facility Registration Form HERE
Sponsor and Donations EzRegister open
 Download the program booklet 

HERE.
Vendors interested in exhibiting may contact Debbie Shell HERE

Download Exhibitor Registration Form HERE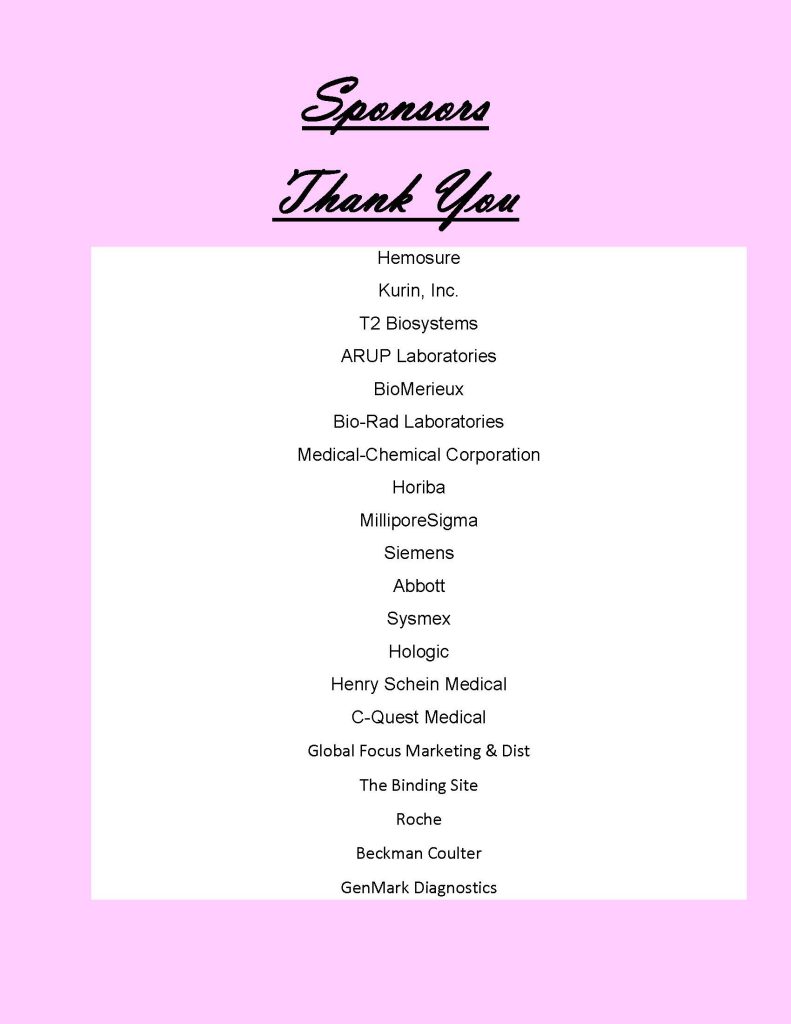 Hotel information
Hotel(s) offering your special group rate:
TownePlace Suites 175 Avenida Del Rio, Twin Falls, ID 83301 – for $159 USD per night:  Book your group rate for ASCL Idaho Reservation 

Hilton Garden Inn – 1741 Harrison Street North, Twin Falls, ID 833301 – for $169 USD per night: put in the code ASCLS