Not Just Any Old Professors!
College was filled with absent-minded professors but we decided you deserved better than that.  We searched high and low to find…not just anybody…but the best there is. We wanted speakers who are knowledgeable. We wanted them to speak on topics that are relevant to our lives and jobs. And most of all, we wanted speakers who care about ASCLS and what we do as laboratorians….and we didn't want them to be absent-minded!
So, we have gathered together this amazing array of instructors.  They are all experts in their respective fields.  We are pleased that they have consented to join us and hope that you will enjoy the sessions.


Chérie V. Petersen, BA, Distance Education Program Coordinator, ARUP Laboratories, Institute for Learning
Sponsored by ARUP
Chérie Petersen has spent the past 25 years developing educational programs and resources specifically designed for laboratory professionals by combining her experience and knowledge of the laboratory industry with her passion for patient-centered care and a meaningful contribution through professional development.
As the Distance Education Program Coordinator for ARUP's Institute for Learning she is responsible for developing, managing, and delivering educational opportunities to a broad range of industry professionals. She directs ARUP's rapidly growing educational website that has approximately 75,000 unique visitors watching over 70,000 educational videos, while issuing more than 35,000 continuing education credits per year to physicians, pathologists, and medical laboratory scientists.
Chérie's broad range of experience has been gained through developing multiple business solutions for hospital laboratory outreach programs, managing educational conferences, conducting training seminars, sharing her expertise in national speaking engagements, participating in laboratory and television sales and marketing, working as a television-news reporter, and as a staff member of the United States Senate.
Throughout her 24 years at ARUP Laboratories, Chérie has been an invited guest and keynote speaker for ARUP clients and at numerous state and regional professional association meetings, including national AACC, ASCLS, ASCP, and CLMA conferences. For her efforts, she has been honored with AACC's Outstanding Speaker Award several times.
Through ARUP's Institute for Learning, Chérie shares her expertise, energy, and passion with ARUP clients and industry professionals. Using her experience in employee development, training, management coaching, writing, and public speaking, as well as her knowledge of customer service, leadership, communication skills, and sales, she teaches clients how to achieve exceptional outcomes in order to become patient/customer-focused and enhance their competitive efforts. Chérie has the unique ability to inspire and cultivate the excellence that exists within individuals and their organizations.
---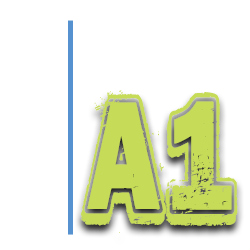 Sandy Gardner, Siemens

Sponsored by Siemens



Sandy Gardner is the Hemostasis Reagent Marketing Manager for Siemens Healthineers. Formerly she was the Siemens Technical Application Consultant for US. She began her career as a Medical Technologist who enjoys travel and photography.
---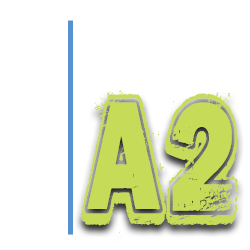 Thomasine Newby BS, MT(ASCP)
Sponsored by BioRad
Thomasine Newby has over 20 years experience in the clinical laboratory including all areas of the lab especially Chemistry.  I have been working for Bio-Rad for over 20 years.  At Bio-Rad, her job is to help our sales reps sell our QC products and software.
---
 
Holly Weinberg, MLS(ASCP)CM, SH
Sponsored by ASCLS-Idaho
Holly worked at St. Luke's in Boise, Idaho for 35 years before retiring in 2014. During her time at St. Luke's she worked as a generalist on evening shift, Education Coordinator for the St. Luke's School of Medical Technology, core hematology technologist, Hematology Supervisor and her last role was System Technical Coordinator for Hematology, Hemostasis and Flow Cytometry overseeing technical and competency aspects in her service line throughout the laboratories in the St. Luke's System. Holly is now retired and enjoying life in Montana.
---

Jared Jaeger, PhD, Ortho Clinical Diagnostics
Sponsored by Ortho Clinical



Jared Jaeger, PhD is is a Clinical Assay Liaison Manager at Ortho Clinical Diagnostics for the Western Area.  Prior to joining Ortho in 2016, Jared had 10 years of experience with Quest Diagnostics in various roles from Genomic and Esoteric Testing Specialist to Prescription Drug Monitoring/Toxicology specialist to Health Plan Director. Dr. Jaeger earned his PhD in physical chemistry from the University of Georgia in Dr. Michael Duncan's Metal Cluster Lab using a variety of Spectroscopic techniques and TOF Mass Spectrometry.
---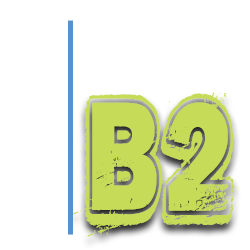 Jason Anderson, MPH, MT(ASCP), Field Product Specialist, Sysmex America Inc.
Sponsored by Sysmex

Jason Anderson has over 20 years of medical laboratory experience in the reference, hospital and clinic lab environments.  He has progressive laboratory management and supervisory experience.  He has been involved with applications and solutions support experience in Chemistry and Immunochemistry.  He has Molecular Oncology experience at a leading national reference laboratory as well as broad experience in the acquisition and validation of new testing platforms and methods in the clinical laboratory.
---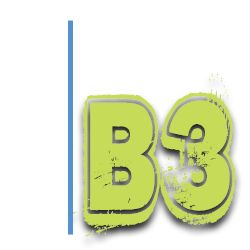 Debbie Shell, MLS(ASCP)

Sponsored by ASCLS-Idaho
Debbie Shell has over twenty-eight years of leadership experience in a hospital setting including laboratory, infection control, and quality management. She is knowledgeable in clinical laboratory science, clinical microbiology, hospital and long term care infection control, and overall hospital quality management. She was an affiliate faculty member at ISU from 2005-2008 and since 2009 has been an instructor in the MLS program. Debbie has been actively involved in government affairs, serving on government affairs committees on the state, regional and national levels numerous times over the years.
---

Erin Pepple, BS MLS (ASCP) CM, St. Luke's Core Lab
Sponsored by St. Luke's Health System
Erin Pepple has worked for St. Luke's Laboratory System for 12 years. She began as a processor. After two years she became a laboratory technician. While a laboratory technician, she excelled in the microbiology department where she assisted in many workflow projects and was instrumental in education and training for new employees. In 2016, she graduated from Idaho State University with a Bachelor of Science in Medical Laboratory Science. For the past two years she has been working the bench at St. Luke's Core Lab validating Lab Developed Tests, including HSV/VZV in the Molecular/Specialty Department. She has been influential not only in the Molecular/Specialty Department, but also the Microbiology Department where she has completed several 5S Lean projects. Her passion for the laboratory shows in her drive to provide excellent patient care in her community.
---
 
Dr. Walter E. Kelley, D.O., FCAP, American Red Cross
Sponsored by ARC

Dr. Walter Kelley is the Divisional medical director of the American Red Cross, Lewis and Clark Blood Services Region. He received his BS degree from University of Florida and DO from Midwestern University in Glendale, Arizona. Dr. Kelley completed his residency in Clinical Pathology, Fellow in Clinical Chemistry, and Resident in Anatomic and Clinical Pathology from the University of Maryland medical Center and School of Medicine in Baltimore, Maryland. He completed his Fellow in Transfusion Medicine at public Health Service, National Institute of Health, Bethesda, Maryland. He has worked at University of Maryland Medical Center, NIH, and Oklahoma Blood Institute as the Medical Director, an Independent Contractor for medical, Scientific and Regulatory affairs and has now joined the ARC in Salt Lake City as their Medical Director. Dr. Kelley is board certified by American Board of Pathology, American Board of Clinical Chemistry and New York State Department of Health. He has numerous publications and has given scientific presentations.
---

Kathie Gibbs MT(ASCP)

 Sponsored by ARUP

Kathie Gibbs began her work in hemostasis at Stanford University Medical Center in 1975 and has watched the field grow extensively since the days of tilt tubes and fibrometers.  She moved to Utah to be closer to her family in Pocatello and began working at ARUP laboratories in 2005 in the hemostasis/thrombosis department. She has held various technical and management positions at both Stanford and ARUP and currently serves as a technical specialist.
---
Rachel Hulse, M.S., MLS(ASCP)CM
Sponsored by ISU
Rachel Hulse has been the Program Director of the Medical Laboratory Sciences Program at Idaho State University for nearly three years now. Rachel graduated from the MLS program at the University of Utah over ten years ago and has worked as a MLS at ARUP, Huntsman Cancer Hospital and Jordan Valley Medical Center while she earned two graduate degrees. Rachel has really enjoyed her new role in academics and is excited to work with all of you to continue to improve the program.
---
Mechelle Reeve MLS(ASCP)CM
Mechelle is a native of Utah and has always been interested in science from a young age. She obtained her MLS degree at Weber State University and did two amazing internships at the Mayo Clinic in Minnesota. She has been an MLS for almost 10 years now and enjoys working in blood bank and hematology, being part of Transfusion Committee at her hospital, and being a preceptor for students and new employees. She is the current ASCLS Idaho President and so grateful for the opportunity to serve the Idaho laboratorians and get to know people better through her role in this capacity.
Kate DeAngelo MLS(ASCP)CM
Kate was born and raised in Boise. She attended ISU and graduated from the MLS program in 2016. She completed her internship at the Boise VA in the fall of 2016. She currently works at St. Luke's Magic Valley and has been there for a little over a year. ​She enjoys baking and outdoor activities.
---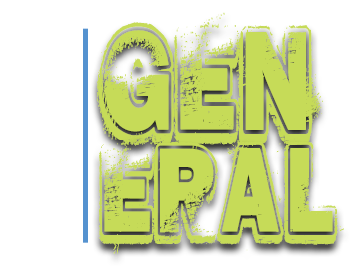 ISU Graduate Student:  Hollie Bearce, MS, MLS(ASCP)CM

Hollie A. Bearce, MS, MLS(ASCP)CM, is a generalist and technical lead at a Critical Access Hospitals in Idaho State. She studied biochemistry at the University of Washington and obtained a BS and MS in medical laboratory science at Idaho State University.
---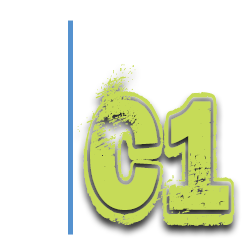 Shonna Sims, MBA, ARC

Shonna Sims is the HLA Director for the American Red Cross HLA laboratories. Shonna has over 12 years HLA experience all within the American Red Cross and has worked for the ARC for over 17 years. Shonna continues to be amazed at both the complexity and the simplicity of the HLA world and learns something new almost on a daily basis.
In her spare time she works with animal rescues, specializing in feral cats. She lives with her husband, stepson, 3 dogs and 3 cats in Portland; however she grew up in both Montana and Idaho. She has fond memories of camping on the Snake River and skiing at Bogus Basin.
.
---

Sherri Tolley, MLS (ASCP)

Sheri Tolley currently lives in Twin Falls with a great husband, three super kids and a miniature dachshund. She is originally from very rural central Utah. Her first lab job was at 19 in a small critical access hospital in Price, Utah working as a microbiology assistant plating cultures and doing phlebotomy. This sent her on the course to obtain her bachelors in Clinical Laboratory Science from the University of Utah.
She worked ARUP in Salt Lake during her schooling and afterwards in the microbiology department until she married a guy who liked to hunt and fish and had a degree in agriculture, which required that she relocate to Idaho in 1998. She worked several years for the Twin Falls Clinic and then was brought in to Magic Valley regional which then joined with St. Luke's.  Where she worked 14 years as a clinical laboratory Scientist in Microbiology, Blood bank, and Hematology, but Microbiology was always here favorite.
A little over two years ago she decided to make a huge career change, and applied for a position as an Infection Prevention Practitioner at St. Luke's Magic valley. Which has been challenging and educational. She currently serves on the Bug Squad which is St. Luke's Magic Valley's Antimicrobial Stewardship committee as the infection Prevention representative.
---

ISU Undergraduate Students

The Idaho State University Medical Laboratory Sciences program consists of students from ISU's Meridian, Idaho Falls, and Pocatello campuses. Between them, these students have a wealth of experiences ranging from lab management to equestrian sciences. Their unique interests and skills, combined with their research projects, will be sure to engage you as you learn about the most innovative technologies and advances of our profession. Come meet the next generation of our profession!