Take in the View
Just like the spectacular view just before a JUMP, we are sure you will be equally stunned by the program we have arranged.  It's time to step out onto that ledge…heart-pumping, adrenaline-rushing… and take in the view because we have been preparing a convention that is both breath-taking and challenging at the same time!  Making the JUMP can be scary but we are sure you will be impressed with the knowledge of our speakers, the diversity of the topics and the potential to change your life!
The Program Booklet will be available soon and will be mailed out to all ASCLS-Idaho members.  We will also make the Program Booklet available online for your convenience.   We request that you bring your copy of the Program Booklet to the convention with you for reference.
If you would like to receive a Program Booklet and you are not yet a member of ASCLS-Idaho, please contact Diane Stumpf to be added to the distribution list.

OPENING KEYNOTE ADDRESS:  Customer Service: What's in it for Me?
Chérie V. Petersen, BA, Distance Education Program Coordinator, ARUP Laboratories, Institute for Learning
Thursday, 1:15-2:45pm
PACE Credits:  1.5
Level:  Basic
Sponsor:  ARUP
---
This workshop speaks to the commitment each and every one of us needs to embrace to put customer service best practices into action. There is no doubt, and no shortage of statistical proof, that exceptional customer service is the differentiating factor in market growth, customer retention, and basic industry competitiveness. However, if employees don't directly connect the benefits of service-oriented behavior to their job and personal satisfaction, little hope for progress exists.
Participants will come to recognize the positive outcomes related to making a personal commitment to service excellence principles and will engage in activities specifically designed to create a paradigm shift—moving from executing activities mandated by management and simply fulfilling job responsibilities to regarding service excellence principles as a means of validating patients, physicians, colleagues, and, more importantly, themselves.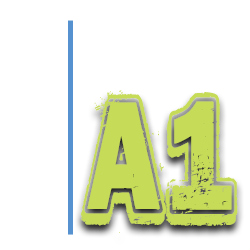 Monitor Heparin with Confidence

Sandy Gardner, BS MT(ASCP)
Thursday, 3:00-4:30pm
PACE Credits:  1.5
Level:  Intermediate
Sponsor:  Siemens
---
A discussion covering  the use of heparin as an anticoagulant and how Unfractionated and Low Molecular Weight Heparin are monitored. The advantages and disadvantages of using the aPTT assay to monitor Unfractionated Heparin will be explored, as well as studies showing that the Heparin anti-Xa assay for monitoring Unfractionated Heparin can improve hospital workflow and provide better patient outcomes.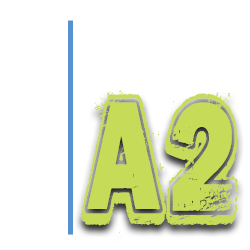 Concepts in Quality Control Data Management

Thomasine Newby BS, MT(ASCP)
Thursday, 3:00-4:30pm
PACE Credits:  1.5
Level:  Basic
Sponsor:  Bio-Rad
---
The seminar covers errors – including pre, post, and analytical errors.  I go over steps to a QC plan including choosing controls, setting means and SDs, rules, and troubleshooting.  I discuss graphs and how to use them in troubleshooting.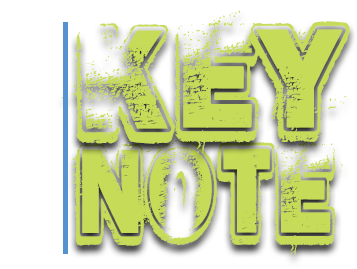 FRIDAY KEYNOTE ADDRESS:  Finding Your Professional B.A.S.E.

Holly Weinberg, MLS(ASCP)CM, SH
Friday, 9:30-10:30am
PACE Credits:  1.0
Level:  Basic
Sponsor:  ASCLS-Idaho
---
This session will look at ways to make your career more meaningful by JUMP-ing into new opportunities and challenges. We will look at how you can take the next step and improve your professional satisfaction.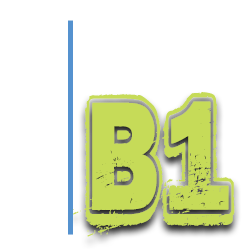 Earlier Prediction of Patient Risk for Acute Kidney Injury

Jared Jaeger, PhD, Ortho Clinical Diagnostics
Friday, 11:00am-12:30pm
PACE Credits:  1.5
Level:  Basic
Sponsor:  Ortho Clinical
---
Attendees will gain a broader understanding of the incidence and implications of acute kidney injury. They will also learn about new biomarkers that can predict acute kidney injury, allowing physicians to intervene and potentially avoid the morbidity and mortality associated with the condition.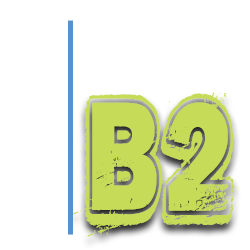 Hematology Case Studies: Every Picture Tells a Story
Jason Anderson, MPH, MT(ASCP), Field Product Specialist, Sysmex America Inc.
Friday, 11:00am-12:30pm
PACE Credits:  1.5
Level:  Intermediate
Sponsor:  Sysmex
---
This program will introduce its participants to new advances in automated Hematology cell counting. Case studies will illustrate new technologies designed to enhance detection of normal cells, as well as abnormal cells, in both whole blood and body fluid samples. We will also discuss how enhanced technologies can benefit the patient and clinician, as well as provide efficiency in your hematology workflow.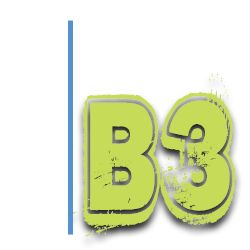 Be Brave! Seek the Challenge!! Why You and Advocacy Are So Important to Our Profession!
Debbie Shell, MLS(ASCP)

Friday, 11:00am-12:30pm
PACE Credits:  1.5
Level:  Intermediate
Sponsor:  ASCLS-Idaho
---
The past year has been filled with legislative and regulatory issues impacting clinical laboratories; some are the same old things we've been discussing for years (but with a new twist, of course!), and some are new "who'd a thunk it" topics (including the nursing equivalency to MLS issue!). We'll discuss where we go from here on issues affecting us, and try to figure out what's coming next.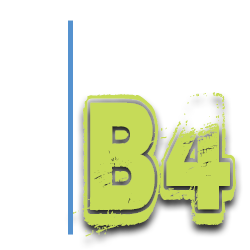 Making the Leap: From Basepairs to Breakthroughs in the Molecular Field

Erin Pepple, BS MLS (ASCP) CM, St. Luke's Core Lab
Friday, 2:00-3:30pm
PACE Credits:  1.5
Level:  Intermediate
Sponsor: St Luke's Health System
---
DNA detection has evolved over the past few decades and is now available to all types of laboratories. These techniques include PCR, real-time PCR, loop-mediated isothermal amplification, and nicking enzyme amplification reaction. This session will provide a general overview of various molecular techniques and describe benefits and limitations for several platforms.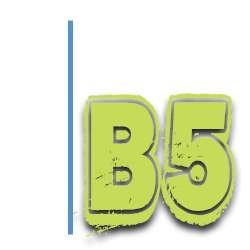 Trauma and Massive Transfusion

Dr. Walter E. Kelley, D.O., FCAP, American Red Cross
Friday, 2:00-3:30pm
PACE Credits:  1.5
Level:  Intermediate
Sponsor:  ARC
---
Dr. Kelley will use a case studies, literature review and comparisons of current practices for handling traumas and massive transfusions.  He will discuss the ABO considerations in such cases as well as describing the literature concerning the transfusion of Group A plasma transfusions.  Finally, he will explain the role of plasma in treating trauma situations and massive transfusions.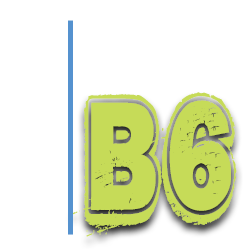 Insights on Inhibitor Studies and Factor Assays

Kathie Gibbs, MT(ASCP)
Friday, 2:00-3:30pm
PACE Credits:  1.5
Level:  Basic
Sponsor:  ARUP
---
Review of pre-analytical variables that can negatively influence the accuracy of coagulation testing.   Rational for performing mixing studies and interpretation of results will be discussed.  Clot-based factor assay principals and some of the stumbling blocks encountered when testing will be reviewed.

Educating our Future Professionals
Rachel Hulse, MS, MLS(ASCP) CM Idaho State University, MLS Program Director
Saturday, 8:00-9:00am
PACE Credits:  1.0
Level:  Intermediate
Sponsor:  ISU
---
Educating our future professionals is not a one man…or woman job.  It takes commitment from each of us whether we are educators, trainers, mentors or friends.  Come join the conversation about what has been going on in the MLS Program at Idaho State University. We need your voice and input to tackle challenges, and implement future positive change!
Life After College

Mechelle Reeve MLS(ASCP)CM  and Kate DeAngelo MLS(ASCP)CM
Saturday, 8:00-9:00am
PACE Credits:  1.0
Level:  Intermediate
Sponsor:  ISU
---
This session is geared towards students and new professionals detailing life after graduation. Topics to be discussed include Having Successful Clinical Rotations, Taking the BOC (Board of Certification) Exam, Resources for Finding Jobs in Idaho, Interview Skills, Landing the Job, Maintaining CEs (Continuing Education credits), ASCLS, and Leadership Academy.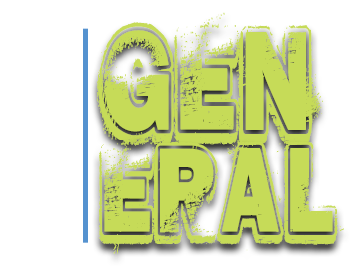 ISU Graduate Thesis Presentations

Hollie Bearce, MS, MLS(ASCP)CM and TBD
Saturday, 9:15-10:15am
PACE Credits:  1.0
Level:  Basic
Sponsor:  ISU
---
Hollie Bearce, MS, MLS(ASCP)CM:
The impending clinical laboratory science (CLS) workforce shortage is well documented; approximately 40% of the workforce is expected to retire in the next 10 years; the current graduation rate of MLS students from NAACLS-accredited academic programs is insufficient. This is partially due to the closure of 70% of NAACLS-accredited clinical laboratory science academic programs since 1970. The training received during the transition from student to new professional is critical; this is especially true as the laboratory is becoming increasingly complex. To study the effects of this trend in Idaho, we sent a survey to all 27 CAH laboratory managers, of whom 21 responded. The survey focused on three domains: hospital information, laboratory personnel demographics, and clinical laboratory education.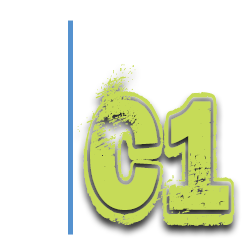 HLA – Playing with Matches
Shonna Sims, MBA,  ARC
Saturday, 10:30am-12:00pm
PACE Credits:  1.5
Level:  Basic
Sponsor: ARC
---
This session will give an overview of what may cause refractoriness, especially for patients who have developed HLA antibodies.  It will also look at different methods to provide support for these patients.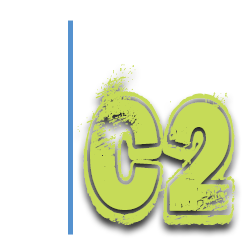 The Bug Squad:  Antimicrobial Stewardship Case Studies

Sherri Tolley, MLS (ASCP)
Saturday, 10:30am-12:00pm
PACE Credits:  1.5
Level:  Intermediate
Sponsor:
---
Demonstrate the value of an antibiotic stewardship team toward improving patient care outcomes through presentation of case studies.

The Scientific Assembly

Idaho State University MLS Students



Saturday, 2:00-3:30pm
PACE Credits:  1.5
Level:  Basic

Sponsor:  ISU
---

As an incentive for you to attend, we are offering the chance to win a  $150 VISA Gift Card just for attending!  All registrants that stay for the Scientific Assembly will earn a Networking Ticket and have their names entered into a drawing for this cool prize.  Come show support for our ISU students and perhaps you will walk away with this coveted prize!
---
We are excited to announce that the Scientific Assembly will follow the Business Luncheon this year, rounding out a three-day spree of JUMP-ing in and learning, networking and learning some more at the ASCLS-Idaho Spring Convention.
The ISU Medical Laboratory Science students will be leading discussions on a variety of topics developed from their research projects. They have studied hard to bring engaging and interesting information to our convention.  The Scientific Assembly will be in a round table format and participants will be able to move quickly from presentation to presentation.  We hope you will attend the Scientific Assembly and show support for our students and the wonderful program we have at ISU.