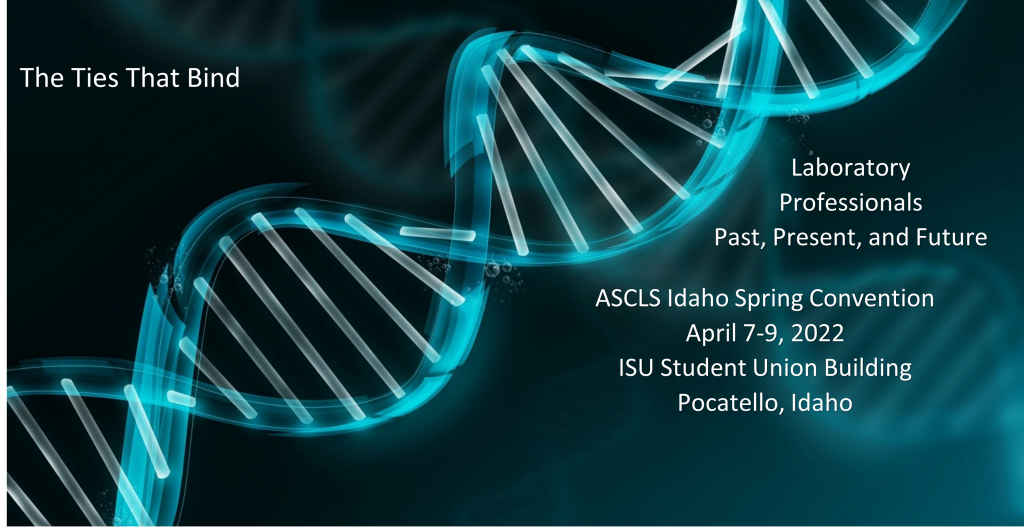 This year the ASCLS Idaho Spring Convention will be held at ISU in Pocatello, ID. Join us for a variety of sessions.
Registration is open!
Fees:  Full Registration: Includes all VIRTUAL social events, education functions and business meeting.
ASCLS-ID members: $150.00
non-members: $300.00
Students: ASCLS member: $50.00, non-member: $100.00
Click HERE to EzRegister online!
On EzRegistrer there is a FLASH sale (code is FLASH) for Saturday only
(the price is $30)
Click HERE for facility EzRegister online!
Updated Program as of 4/6/22

Download the program booklet HERE
Click HERE for VENDOR EzRegister online!
Download Exhibitor Registration Form HERE
Some Hotel information
La Quinta
https://www.wyndhamhotels.com/laquinta/pocatello-idaho/la-quinta-pocatello/overview?CID=LC:LQ::GGL:RIO:National:52838&iata=00093796
Red Lion
https://www.redlion.com/red-lion-hotels/id/pocatello/red-lion-hotel-pocatello/
Holiday Inn Express
https://www.guestreservations.com/holiday-inn-express-suites-pocatello/booking?gclid=Cj0KCQiAjc2QBhDgARIsAMc3SqR8VfOADMhoWA-fcKS-zv5UjwyEBo3UemQ6iNflIMa-Q2RUAH7UBDYaAldxEALw_wcB