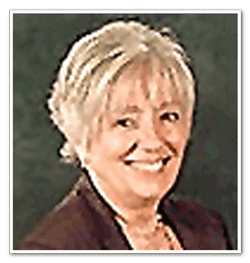 Passion and Dedication:
The Legacy of Elissa Passiment
The ASCLS Board of Directors (BOD) regrets to inform our members of the acceptance of the letter of resignation of Executive Vice President (EVP) Elissa Passiment who has announced her retirement, giving a notice of up to 18 months as requested by the BOD.
Elissa has been the EVP of ASCLS for 20 years and has admirably guided this Society through some trying times, and through significant changes in the healthcare arena.  Her expertise in government affairs as well as her skill in administering a professional organization will be difficult to replicate.  However, the ASCLS BOD is committed to finding the best candidate possible to take Elissa's place, and Elissa has agreed to mentor the newly selected EVP during a transition period.
The BOD has begun the process of recruiting a new EVP for ASCLS.  Based on the recommendations of the Futures Task Force in 2012, a diverse Search Committee will be assembled, and these 8 – 10 members will hire and work with a search firm to identify and interview candidates, and select a new EVP.
Elissa Passiment has truly served ASCLS and the profession of clinical laboratory science with a passion and dedication that is unsurpassed.   During this transition process, the ASCLS BOD wishes Elissa the very best in her coming retirement, and because we all know Elissa, we can be assured she will continue to find ways to give back to our profession and her community in service to others.