When:
November 12, 2016
all-day
America/Boise Timezone
2016-11-12T00:00:00-07:00
2016-11-13T00:00:00-07:00
Where:
To Be Announced
Boise
ID
USA

Get Out of the Lab…And Make a Difference!
It's time to trade in your microscopes for rakes! Your pipettes for rakes! Your nitrile gloves for leather gloves! Your specimen bags for leaf bags! ASCLS-Idaho is excited to be a part of Rake Up Boise again!
What is Rake Up Boise?
Aids seniors and disabled neighbors
Maintains and improves over 700 yards each year
Builds neighborhood pride
Eliminates and repurposes biodegradable waste
Brings community members together through service
When is Rake Up Boise?
Saturday, November 12, 2016.  There is no set time to begin raking.  It is the team captain's responsibility to set the time of raking and notify the resident.  Most teams rake in the morning.
When will the teams receive their assigned houses?
Approximately two weeks in advance. Teams will need to contact their assigned resident to coordinate.
What supplies do we need:
Bring your own rake and gloves. Rake Up Boise provides leaf bags.
What do I wear?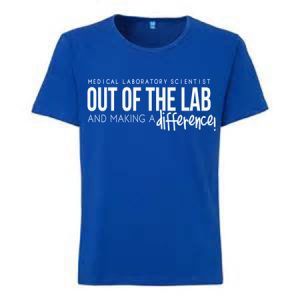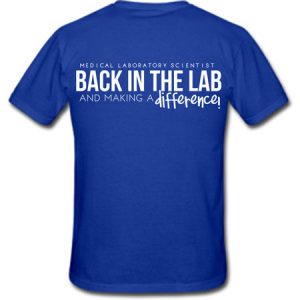 ASCLS-Idaho has designed a team t-shirt that we are encouraging all volunteers to wear as a way to get our faces and our profession out there in our community where we can let them know about the difference we make in the lab everyday.   We are offering a half price discount on our official "GET OUT OF THE LAB" T-shirts.  Volunteers for Rake Up Boise can purchase a t-shirt for just $8.  If you do not participate in Rake Up Boise you can still purchase a t-shirt for the low price of $12.  Just let us know how many and what sizes you need!  Contact Diane Stumpf to place your order today.
Where do I sign up?
This year we'll have 2 teams: The Laboratorians (led by the fearless Kami McGann) and The Scientists ( headed up by none other than Diane Stumpf). We need at least 6 people to be on each team. Each team will do 2 yards.  All adult volunteers need to register with their team so pick a team, click on their link and get signed up today!
REGISTER HERE FOR THE LABORATORIANS (this team is full)
Contact Kami McGann or Diane Stumpf with questions.
Join us on November 12th! Let's see what amazing stuff can happen when The Laboratorians and The Scientists get out of the Lab and Make a Difference!!