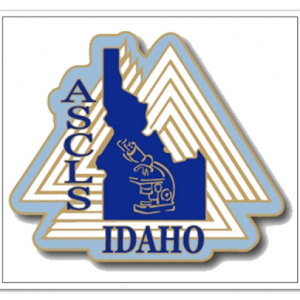 Calling all ASCLS-ID Members,
It is that time of the year again- spring is just around the corner, we hope, and so is the chance to become involved in your professional organization! Emails have been sent to all eligible members to participate in our nomination process. Please check your email and return your nomination forms to Tyson Lane, our Nominations and Elections Chair by February 29th.
Here is a list of positions to be filled for the 2020-2021 ASCLS Idaho Board:
President-elect: Serves for one year; automatically succeeds to the office of President.
Secretary: Serves for a one-year term; can be re-elected.
2-year Board Member: Serves for a two-year term.
Please review the duties of the offices listed below.
Duties of Officers:
President is ASCLS-Idaho Chief Executive, Board of Directors Chairperson, a member of the ASCLS-Idaho President's Council, ASCLS-Idaho House of Delegates and Region VIII Council, is Chairperson of the Liaison Committee and ex-officio member of all committee except Nomination, and Elections Committee appoints standing committees and executes other customary duties defined by Parliamentary Law.
President-elect is the vice chairman of the Board of Directors and acts as the chief executive in the President's absence; is a member of the President's Council, House of Delegates and Region VIII Council; is a member of the Liaison Committee and Scholarship Board of ASCLS-Idaho; becomes familiar with the President's duties in order to take over that position. Pre-requisite: Society membership for one year.
Secretary keeps minutes of all the meeting of the membership and Board of Directors of the ASCLS-Idaho and maintains a current file; conducts requested correspondence; notifies Board Members at least ten days prior to the Board Meeting; keeps rolls at Board Meetings.
Board Member duties are delegated by the President; serves as a consultant to the President of Board of Directors issues.
We are also looking for nominations for the Member of the Year Award. All active and emeritus members are eligible to be nominated and elected to offices. A list of active, eligible ASCLS-Idaho members is included as an attachment to this email as well as the nomination form. You may nominate someone you think would be an excellent addition to the ASCLS-ID team or nominate yourself to become a vital part of our profession's future. Nominations can be emailed back to me at lanetys2@isu.edu or mailed to: Tyson Lane ATTN: ASCLS ID 245 N. State St. Rigby, ID 83442
Please have your nominations turned in no later than February 29, 2020.
---
List of Eligible Members