Time for a Break!
No college education would be complete without a completely cool Spring Break!  Although we have excellent educational opportunities available and lots of time to do some serious studying, we realize that all work and no play makes us…well…makes us kind of boring!  That is why we have lined up some fantastic down time…time to laugh…time to play…and time to enjoy ourselves.  Come join us and get ready to party!
---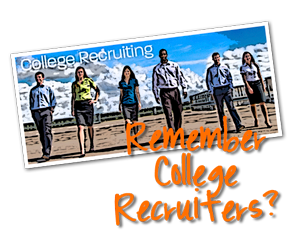 Vendor Recruitment
We would like to recruit each and every one of you to attend EVERY vendor session and spend time visiting with our vendors.  We need everyone…and that includes you…to just come and talk with, laugh with and mingle with the vendors.  You do not have to be a boss…or buy an instrument…or even NEED an instrument!  They just want to share what the latest technology has to offer and this is the perfect way for us to keep up with our continuing education.
We have scheduled several vendor functions and we strongly encourage you to attend, mix and mingle with the vendors and keep them coming back year after year.  We are offering the chance to win some fabulous prizes just for spending time with our vendors.  The prizes include 2-$50 Amazon gift cards and well as a Kindle Fire Tablet…plus lots and lots of cool door prizes donated by our Amazing Vendors!
All registrants that come to a vendor session will have their name entered in a drawing for the door prizes…so just by showing up, you could be a winner!  But…if you are really serious about winning, take the time to make the rounds with the vendors and collect tickets from them.  If you collect 15 tickets in one session, you will be eligible to have your name entered in a drawing for the $50 Amazon Gift cards and the Kindle Tablet.  Must be present to win.
---
Benny and the Vendors

, Thursday, 4:30pm-6:30pm.

I know this sounds like a really cool band but in fact, it is a mash-up of two of our favorite things:  Benny the Bengal and our Amazing Vendors!  That's right, you will find BOTH of them at our Thursday Night Vendor Session!  Benny the Bengal has agreed to make an appearance at our Vendor Session to get the party going and pump up your school spirit so be sure to spend lots of time with not only Benny but with our amazing vendors.  They have come from far and near and their support is what really makes this convention possible.  Appetizers and a Cash Bar will be available while you give a warm Idaho welcome to our Vendors and party the night away with Benny and the Vendors.

This session will be followed by our "Extra Credit" session from 6:30-7:30pm so make a night of it and join us for this great opportunity.
---
First Period and the Vendors, Friday, 8:00am-9:15am.

Don't hit the snooze button!  Get out of bed and head on over to the Bennion Student Union building bright and early.  There is nothing quite like a fresh breakfast and the sight of a friendly vendor to start your day off right.

---

School Lunch and the Vendors, Friday,  12:30pm-2:00pm.

A long leisurely lunch is a dream for most laboratorians so indulge yourself and take the time to get around to see all the vendors one last time.
---
Stand up for a Good Cause:  Enter the Raffle!
In keeping with our long-standing tradition, ASCLS-Idaho will be holding a raffle to benefit the Children's Miracle Network.  We will have a fantastic selection of prizes and gift baskets to bid on.  The prizes will be on display near the vendor booths' so be sure to drop by and see all the goodies.  Tickets will be for sale throughout the convention.  The cost is $1 per ticket or $5 for six tickets.  Cash or check is required, no cards accepted.  All proceeds from the raffle will go towards the Children's Miracle Network.
This is a great opportunity to take a stand…just like you did in college…and use our combined efforts to benefit a worthy cause.  Winners will be announced at the Business Luncheon.  Contact Chris DeAngelo if you have any questions,  would like to make a donation, or are interested in purchasing tickets.
Tailgate Party and College Sports
College sports are a great way to feel a little school pride, hang out with friends at the Tailgate Party and enjoy some friendly competition.  So, with this in mind, we have planned to hold our own college sports competition.  But don't worry…we didn't choose tackle football!  Instead, we are going to play Frisbee Golf!
Join us Friday afternoon from 3:30 to 5:30 for a chance to compete as an athlete…or just hang out at the Tailgate Party and cheer on the athletes!  It is your choice but either way, it is sure to be a blast!  Meet in front of the CHE at 3:30 where the fun will begin.
---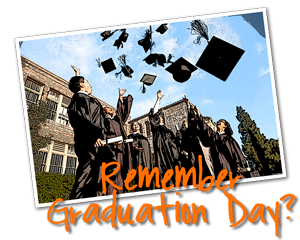 Graduation Celebration
The Graduation Celebration… a.k.a. the Awards Banquet…will be held Friday from 6:00pm-8:30pm in the Bennion Student Union Building.  We will be entertained by ISU students while we enjoy an Italian Buffet catered by Chartwells.
A graduation is a way to honor and commemorate the persistent efforts of students who have been committed to bettering their lives and the world.  ASCLS-Idaho values this opportunity to thank those who have worked to support and strengthen our society and would like to recognize them with this Graduation Celebration.  Diplomas will be awarded.
The buffet is $25 per person and is payable with your registration.  A cash bar will be available.
---
The Scientific Assembly: Speed-Data
We are excited to announce that the Scientific Assembly will follow the Business Luncheon this year, rounding out a three-day spree of learning, partying and learning some more at the ASCLS-Idaho Convention of Higher Learning.  There are prizes to be won so stick around and get your name in the drawing!
---
As an incentive for you to attend, we are offering the chance to win a ONE-YEAR ASCLS MEMBERSHIP plus a $50 VISA GIFT CARD just for attending!  All registrants that stay for the Scientific Assembly will have their names entered into a drawing for this cool prize.  Come show support for our ISU students and perhaps you will walk away with this coveted prize!
---
The ISU Medical Laboratory Science students will be leading discussions on a variety of topics developed from their research projects. They have studied hard to bring engaging and interesting information to our convention.  The Scientific Assembly will be in a Speed-Dating…I mean Speed-Data….format and participants will be able to move quickly from presentation to presentation in hopes of finding the "right one".  We hope you will attend the Scientific Assembly and show support for our students and the wonderful program we have at ISU.