Not Just Any Old Professors!
College was filled with absent-minded professors but we decided you deserved better than that.  We searched high and low to find…not just anybody…but the best there is. We wanted speakers who are knowledgeable. We wanted them to speak on topics that are relevant to our lives and jobs. And most of all, we wanted speakers who care about ASCLS and what we do as laboratorians….and we didn't want them to be absent-minded!
So, we have gathered together this amazing array of instructors.  They are all experts in their respective fields.  We are pleased that they have consented to join us and hope that you will enjoy the classes.


Jeff Hough, BA in Finance from Idaho State University, Author, Entrepreneur, Speaker
Recognizing that Leadership and team building is an important part of everyday life, Jeff has spent close to 10,000 hours studying leadership and practicing the craft. For the past 17 years he has worked on his leadership and teambuilding skills while coaching high school basketball.
Part digital native, part digital immigrant Jeff enjoys all things digital and thinks the internet is the greatest invention since sliced bread. He recently took his own advice and left the comfort of the corporate world to follow his passion. His company Crazy Penguin Media allows him the opportunity to use his internet marketing skills for good.
Jeff writes a weekly column that is published in five newspapers about personal development and the lessons learned from serving in leadership positions and observing other leaders. He is a keynote speaker and national conference presenter.
His greatest accomplishments are his 28 year marriage to the love of his life and his four children. Two of which serve in the military. Always up for a challenge, Jeff enjoys climbing mountains and finding life lessons in the journey.
---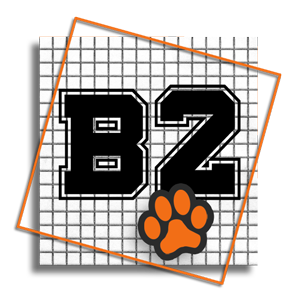 Jared Jaeger, PhD, Ortho Clinical Diagnostics
Sponsored by Ortho Clinical



Jared Jaeger, PhD is is a Clinical Assay Liaison Manager at Ortho Clinical Diagnostics for the Western Area.  Prior to joining Ortho in 2016, Jared had 10 years of experience with Quest Diagnostics in various roles from Genomic and Esoteric Testing Specialist to Prescription Drug Monitoring/Toxicology specialist to Health Plan Director. Dr. Jaeger earned his PhD in physical chemistry from the University of Georgia in Dr. Michael Duncan's Metal Cluster Lab using a variety of Spectroscopic techniques and TOF Mass Spectrometry.
---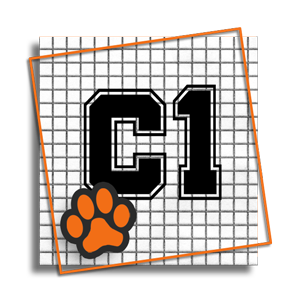 Nancy C. Kois, MD, FCAP, Laboratory Director, Boise VA
Dr. Nancy Kois is a general pathologist and neuropathologist serving St. Alphonsus health system and St. Luke's Health System and serves as Chief of Pathology and Laboratory Medicine at Boise VA. She is also an adjunct faculty member for the ISU Meridian campus. She earned her undergraduate degree in Cell Biology/Biochemistry at the University of California, San Diego. She attended medical school at the Medical College of Pennsylvania and completed Residency and Fellowship training at the University of California, San Diego.
---
 
Jane L. Smith MS, MT(ASCP) SI, DLM  Technical Manager, Alere Scientific Affairs
Sponsored by Alere



Jane Smith MS, MT(ASCP)SI, DLM received her BA in Medical Technology from the University of Tennessee at Knoxville, and received Master's Degrees in Science Education and Environmental Engineering.  She worked as an Immunology supervisor for 30 years at the University of Tennessee in Knoxville before joining the Alere Clinical Immunology Group.  In 2011 she was one of the founding members of Alere Scientific Affairs where she now serves as a Technical Manager.
---

Julie Thompson, LPC, Counselor/Coordinator of Counseling, Testing and Career Services, Idaho State University, Idaho Falls
Julie M Thompson is a Licensed Professional Counselor at Idaho State University's Counseling, Testing, and Career Services. She also teaches Career and Life Exploration for the ISU Counseling Department along with providing personal and career counseling for ISU students. She is currently serves as the Counseling Coordinator for the ISU Idaho Falls Campus.
Julie received her Bachelor's in occupational therapy in 1992 from University of North Dakota's School of Medicine and her Master's in counseling in 2007 from Idaho State University. She is currently employed full-time as a counselor for ISU, providing personal and career counseling for traditional and non-traditional students.  Her professional interests include working with individuals in helping them achieve a self-defined sense of purpose; personal meaning and ultimately helping client's develop clarity in their own decision making process related to living a fulfilling and meaningful life.
---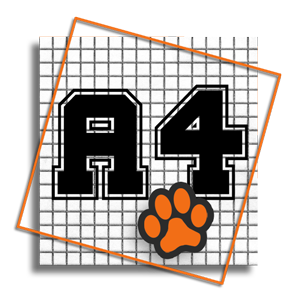 Holly Weinberg, MLS(ASCP)CM, SH
Holly worked at St. Luke's in Boise, Idaho for 35 years before retiring in 2014. During her time at St. Luke's she worked as a generalist on evening shift, Education Coordinator for the St. Luke's School of Medical Technology, core hematology technologist, Hematology Supervisor and her last role was System Technical Coordinator for Hematology, Hemostasis and Flow Cytometry overseeing technical and competency aspects in her service line throughout the laboratories in the St. Luke's System. Holly is now retired and enjoying life in Montana.
---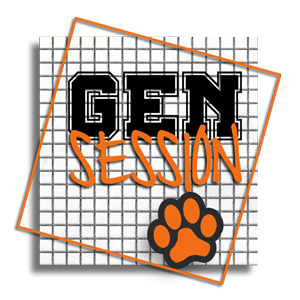 Lily Killian (ASCP)CM, M.S. MLS, ISU Interim Faculty, MLS at St. Luke's Health System
Lily is a graduate of MLS Master's Program  at ISU.  She graduated with the 2016 Class.  She is currently working as part of the Interim Faculty at ISU on the Meridian campus.  Lily also works the night shift as an MLS for St. Luke's Health System.  She will be presenting her thesis project for her Master's Degree which was entitled "Comparing Internships Across Multiple Health Science Fields".
---

Rachel Hulse, M.S., MLS(ASCP)CM
Rachel Hulse has been the Program Director of the Medical Laboratory Sciences Program at Idaho State University for nearly two years now. Rachel graduated from the MLS program at the University of Utah ten years ago and has worked as a MLS at ARUP, Huntsman Cancer Hospital and Jordan Valley Medical Center while she earned two graduate degrees. Rachel has really enjoyed her new role in academics and is excited to work with all of you to continue to improve the program.
---
 
Justin Rhees, MS, MLS(ASCP)CM, DBBCM
Sponsored by ARUP

Justin received his M.S. Degree in Laboratory Medicine and Biomedical Science at the University of Utah. He is a Specialist in Blood Bank Technology, certified by the American Society for Clinical Pathology, and is an active member of AABB, serves as Publications Committee Co-Chair for the South Central Association of Blood Banks (SCABB), and is a member of the American Society for Clinical Laboratory Science (ASCLS). He is an Assistant Professor at the University of Utah Medical Laboratory Science Program in the Department of Pathology.
---

Destini Davison MLS(ASCP)
Destini Davison is an MLS (ASCP) certified student who is currently pursuing her Masters degree at Idaho State University in Medical Laboratory Sciences. She will share her thesis project with us, "Recruitment in Medical Laboratory Science ".
---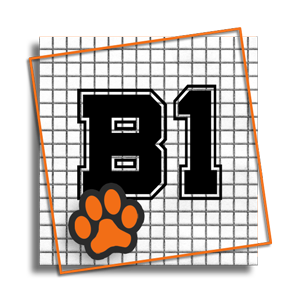 Richard Nathan, MD, Idaho Falls Infectious Diseases
Dr. Nathan comes to us with much knowledge and experience. He began his microbiology career with a BS in Chemistry from the Long Island University in Brooklyn New York and received his Doctor of Osteopathy just a few years later. Dr. Nathan is now board certified in both Infectious Disease and Internal Medicine. Dr. Nathan is the author of numerous publications involving medications and vaccines and has been the principal investigator and sub-investigator on close to 50 clinical trials. Dr. Nathan made his way to Idaho about 15 years ago and is currently an Infectious Disease specialist in Idaho Falls.
---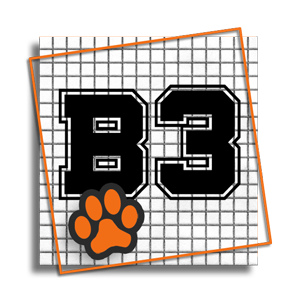 Critical Access Panel
Marilyn Stiles MLS(ASCP) Weiser Memorial Hospital, Weiser Idaho

Laurence Schuermann MT(ASCP), CIC Valor Health, Emmett Idaho

Vivian Lockary MPH MT(ASCP) St. Luke's Elmore, Mountain Home Idaho

Kami McGann BSMLS(ASCP)CM, Valor Health, Emmett Idaho
---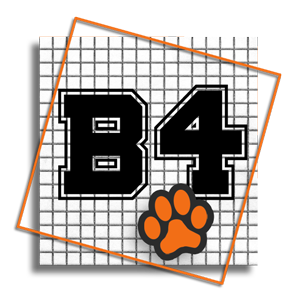 Kirsten Hurst, MLS (ASCP)CM, American Red Cross
Sponsored by American Red Cross
Kirsten graduated with a MLT degree from Hawkeye Community College, Iowa in 2005.  She then furthered her education and obtained an MLS degree from Allen College, Iowa in 2011.  She has worked for five years in a reference lab at Mississippi Valley Regional Blood Center in Davenport, Iowa.  Kirsten came to the American Red Cross Immunohematology Reference Lab in Boise, Idaho in the fall of 2015.
.
---

Kristin Smock, MD – Medical Director, Hemostasis/Thrombosis Laboratory, ARUP Laboratories
Sponsored by ARUP
Dr. Smock is an associate professor of pathology at the University of Utah School of Medicine. She received her MD from the University of Utah and completed residency training in anatomic and clinical pathology and fellowship training in hematopathology at the University of Utah. She is actively involved in resident and fellow education and serves as associate residency program director. Dr. Smock is board certified in anatomic and clinical pathology, with subspecialty certification in hematology. She is an active member of several professional organizations and national committees related to hemostasis and thrombosis, and serves on the College of American Pathologists Coagulation Resource Committee. Dr. Smock's research interests include heparin-induced thrombocytopenia and lupus anticoagulants.
---

Dave Tomichek, MBA, MT(ASCP), Bio-Rad Laboratories Chemistry Manager/Product Specialist                                                      
Dave Tomichek is the Immunochemistry Manager for Bio-Rad Laboratories. His area of expertise is Immunology. He obtained his Medical Laboratory Science degree in 1987 from Ohio State and then went on to earn his MBA in 1997.
---

Mike Taylor, M.H.E, CHES, Eastern Idaho Public Health Department
Mike is a native of Southeast Idaho, born and raised in the Idaho Falls area. He graduated from Ricks College with an Associate degree in International Studies. He went on to graduate from Idaho State University's Kasiska College of Health Professions with a Bachelor's degree in Health Education and Sports Science and became a Certified Health Education Specialist (CHES). Mike continued his education and went on to a Master's degree in Health Education. Mike has worked in the university setting, health and fitness industry, and has made his home with Eastern Idaho Public Health District for the last 15 years. Currently, as the Surveillance Epidemiologist for the Health District, Mike works with disease investigations, tracking, and coordination and dissemination of public health information to the first responder and medical community utilizing the Idaho Health Alert Network (HAN).
---

JulieAnn McDougall, Certified Phlebotomist
JulieAnn McDougall is a Boise Phlebotomy Training Specialist Instructor and Nationally Certified Phlebotomist.
---